Welcome to the Burnt Toast Inn
We are a small, family owned and operated bed and breakfast established in 2004 in downtown Ann Arbor. We have eight (8) beautifully appointed rooms between 2 properties, to be rented individually or as whole houses. Please click on the "Book Now" button to check the latest rates.
We are located just three short blocks west of Main street, in the heart of downtown Ann Arbor, walking distance from virtually everything our beautiful city has to offer!
Our breakfasts vary by day and by season. We offer primarily organic, locally made and sourced food, such as our breads and pastries from Crust bakery, fresh milled oatmeal from The Grainery in Kalamazoo, MI, and glass bottled milk from Calder's dairy. Breakfasts can range from the simple, handmade granola and fresh yogurt, to homemade french toast or bagels and lox, as the season (or whim of Sarah or Allison) dictates. We will always make every effort to accomodate guests dietary restrictions and practices.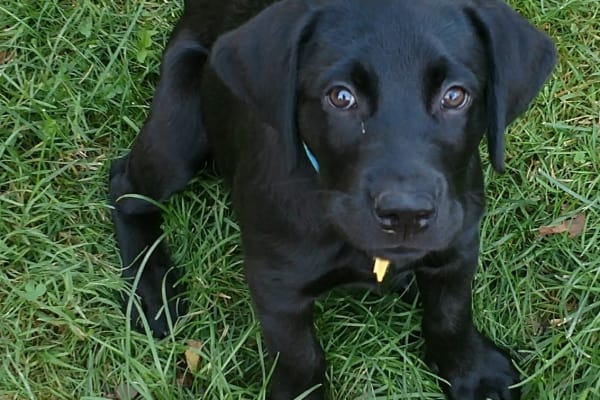 Welcome Gus!
Introducing the newest member of the Burnt Toast Inn family, Mr. Gus Gustoferson. Gus is an American Labrador born June 2017.
---
Washington House
Our second location on West Washington street is just two blocks away. It is a wonderful choice for whole house rentals (weddings, corporate retreats, family reunions, football, etc.). It has many amenities, including a gourmet kitchen, backyard with bar and stage suitable for entertaining, and large parking lot (University of Michigan parking lot is also available 1 block away for larger parties). Like the Burnt Toast Inn on West William, the Washington House is located in downtown Ann Arbor, walking distance to everything!
Learn More
---
Come Find Us
---
Subscribe
Subscribe to our newsletter and be the first to learn about our seasonal promotions and special deals.
By clicking "Sign Up" I agree to the Terms of Service.
Guest Reviews
We strive to provide an exceptional level of service for every guest, and are proud to have a 5-star rating on TripAdvisor.
Read Reviews